06 Feb

La «interoperabilidad» entre empresas determinará la excelencia en innovación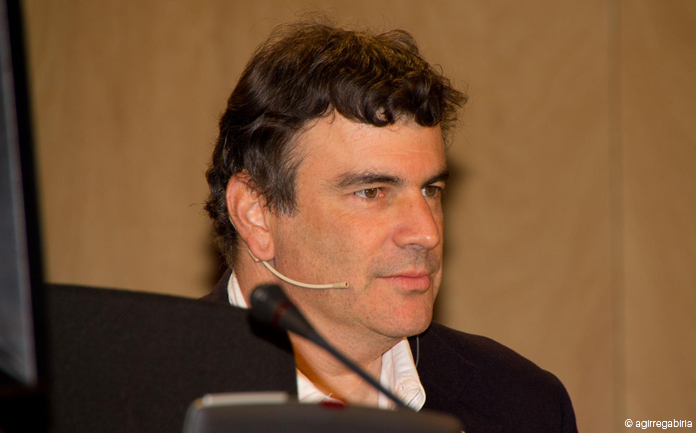 Michael S. Schrage es uno de los expertos mundiales en economía de la innovación. Consultor de compañías como Johnson & Johnson, MasterCard, Cisco, Microsoft, British Telecom o Fujitsu, les asesora en sus procesos de innovación, a través de técnicas de experimentación rápida, simulación y diseño digital, y especialmente en el desarrollo de estrategias para conseguir que los consumidores adopten los nuevos productos o servicios que ofrece una compañía. Es investigador del MIT Media Lab y autor de diversos libros, entre ellos Serious play, traducido en España como Juego serio: Cómo simulan para innovar las mejores empresas (Harvard Business School Press, 2000/Paidós Empresa). En 1990 publicó también Shared minds: The new technologies of collaboration (Random House), en el que exploraba las herramientas y la dinámica necesaria para una colaboración fructífera en el mundo de los negocios, la ciencia y las artes.
En un artículo publicado en el Financial Times, Schrage analiza el «cociente de interoperabilidad» como la capacidad de algunas organiaciones o sistemas de influir constructivamente en el comportamiento de otros, y afirma que este factor es el que determinará los próximos años el valor real de las empresas y de sus estrategias de innovación.
Leer artículo completo.
En esta entrevista realizada por Infonomia, Michael Schrage explica que la innovación no es lo que hacen los innovadores, sino lo que los clientes adoptan, y asegura que nunca ha sido tan fácil innovar cómo ahora.